PROCEDURES FOR MARK REGISTRATION FOR MILK TEA SHOPS
Milk tea is one of the most favorite beverages among young people in Vietnam. Therefore, many foreign investors from Taiwan, Thailand, China, Japan are planning to invest in this potential market. Today, Doanh Tri Law would like to advise investors on the steps of the Registration procedure of Mark for a milk tea shop.
I. Research marks in the market
- To acknowledge whether the brand that the owner of the milk tea business wants to register is registered or not:
+ Doanh Tri Law Firm will conduct a free preliminary search within 1 day for your company. This preliminary research will inform customers of 40-50% of the brand's protection;
+ To secure a better brand's protection, Doanh Tri law firm will support customers to search directly at the National Office of Intellectual Property (NOIP). This inspection will help customers to check the brand's protection ability for milk tea shops.
- If customers haven't had a mark yet, Doanh Tri Law Firm will assist customers in designing the mark for your product.
II. Mark registration file
An exclusive trademark registration dossier for a milk tea shop includes: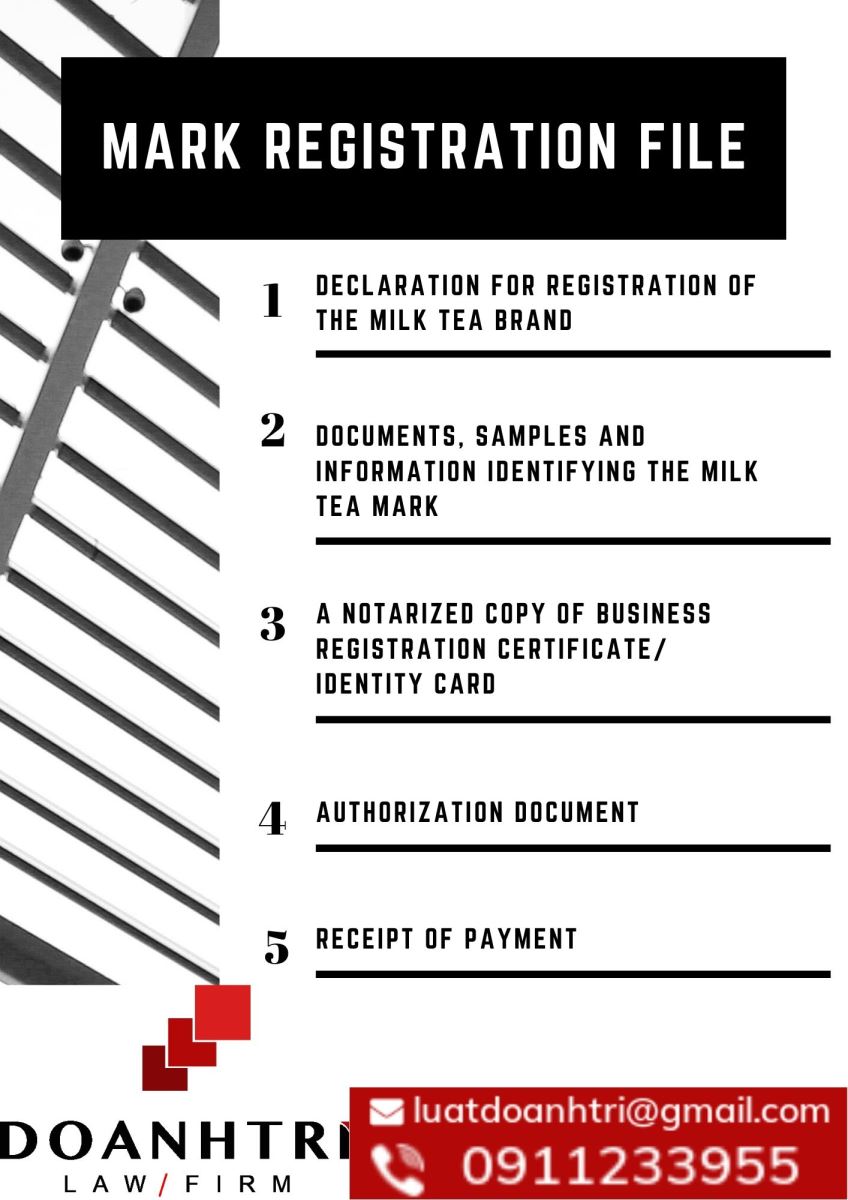 - Declaration for registration of the milk tea brand, made on the stipulated form;
- Documents, samples, and information identifying the milk tea mark to be registered;
- A notarized copy of business registration certificate (for corporate entities, companies), identity card/citizen identity card (for individuals) as the owner of the mark of the milk tea brand;
- Authorization document made on the stipulated form;
- Receipt of payment.
III. Process of examining mark registration applications for milk tea shops
According to the law, the time of mark registration from the time of filing until the date of brand protection is 14 - 16 months. However, in practice this deadline may be shorter or longer depending on the number of mark registration applications submitted to the NOIP and experiences through the following stages: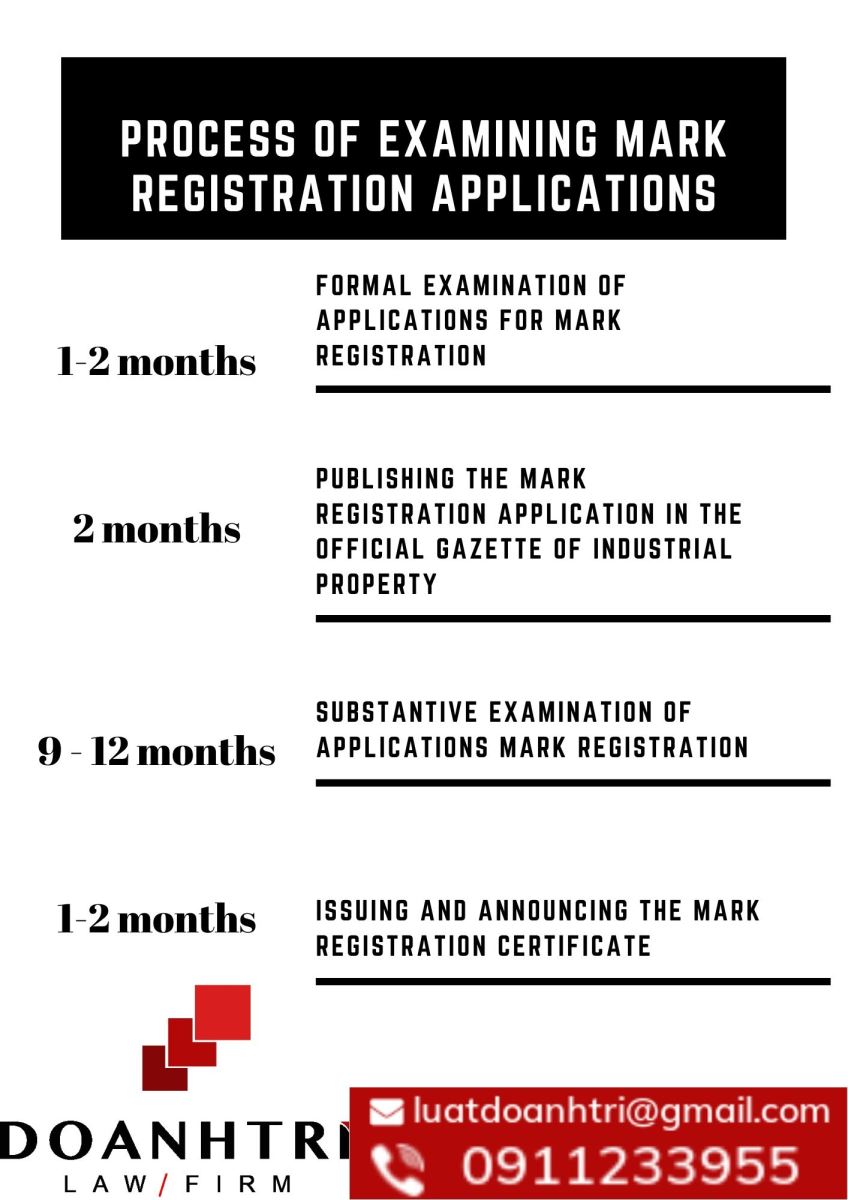 + Formal examination of applications for mark registration (1-2 months);
+ Publishing the mark registration application in the Official Gazette of Industrial Property (2 months);
+ Substantive examination of applications mark registration (9 - 12 months);
+ Issuing and announcing the mark registration certificate (1-2 months).
Doanh Tri Law is committed to providing the most reliable and quality mark registration service in Vietnamese market. Please do not hesitate to contact us if your company needs any advice through the following forms:
Hotline: (+84) 911.233.955
Email: luatdoanhtri@gmail.com
Website: luatdoanhtri.vn